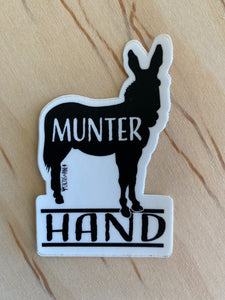 If you know the MMO then you love the MMO.
These stickers are weatherproof and extremely durable. Slap it on your water bottle or on your built out camper van.
Want multiple styles? Make sure to check other listings for Build Your Sticker Packs!
See ya at the crag!
1.87" x 3"